Product & Container Accumulation Tables
Container Accumulation Tables
Accumulation tables are a perfect addition to any packaging or filling line. Whether your product is filled or empty, these offer several solutions, such as:
Generously handling overflow
Creating a buffer
Automatically feeding lines
Singulating products on outfeed
Merging multiple lines into a unified line
In short, these conveyors are certain to increase efficiency and keep production moving—thereby satisfying the ultimate goal of any manufacturing facility.
Laughlin's Container Accumulation Tables come in a variety of sizes and styles, all of which maximize accumulation using limited floor space. Most common is our Bi-Flow (or Bi-Directional) Accumulation Tables, which are designed to carry multiple rows of products (bottles, cans, vials, etc.) in opposite directions, allowing products to accumulate/recirculate on the table until a machine or operator is ready to receive the products downstream. Coming in a variety of infeed/outfeed configurations, these conveyors are the perfect solution for reducing the start or stop cycles of your line.
At Laughlin, we work directly with each individual customer to design our accumulation tables to your exact production accumulation needs. Choose from a variety of features below.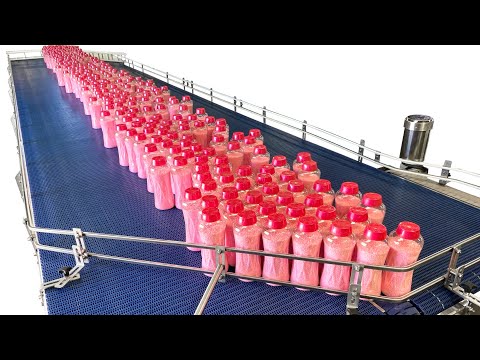 Features & Specifications
Width and length are custom built to suit your applications
Choose between a modular plastic belt or table top belt
Multiple infeed/outfeed options available
Multiple product transfer options available
Wide array of options for product orienting and side guide equipment
Washdown, USDA, Dairy and Pharmaceutical models are available
Constructed with Laughlin's high standard of durability, using heavy-duty 304 stainless steel frame and tubular legs (316 stainless steel is also available)
Product Accumulation Table Add-ons
Clean-In-Place (CIP) Systems
Drip Pans
Guides
Covers
Chutes
Deviators
And more...
CONTACT US TODAY TO FIND YOUR SOLUTION
Large or small, simple or unusual, Laughlin Conveyors thrives on the challenge of manufacturing conveyors tailored to the customer's needs.
Contact Us Today
Industries Served
Laughlin's Product Accumulation Tables are utilized in the following industries: